Sussex Geological Records - information request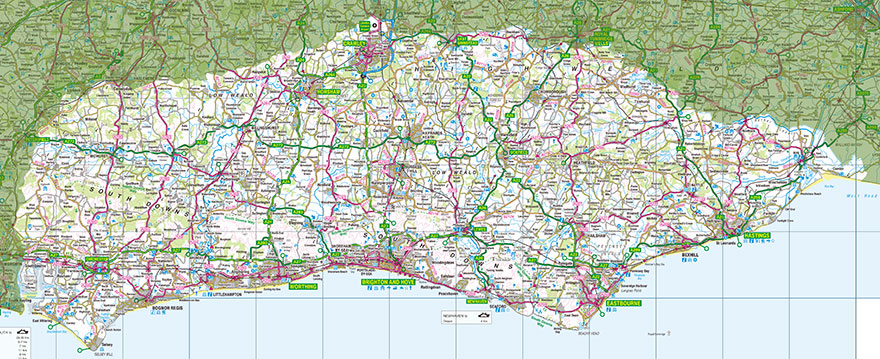 © Crown copyright and database rights 2016 Ordnance Survey.
What are SGRs?
These records are a means of identifying standard geological sites which have no formal conservation status (not LGS or SSSI). There are currently just under 6000 such records for Sussex.
N.B. Some records could refer to sites that no longer exist.

Non borehole site
Borehole
For a more detailed overview of borehole sites see the
BGS Geology of Britain Viewer
.
Using the map
Click on the 10km grid square that contains the site that you are interested in.
The SGRs are marked as red or blue rings, click on these to view a summary description of the site.
Use the arrows at the sides of the map to navigate to the adjacent map tile.
If more information is required, click in the checkbox within the summary description pane.
The selected site name and code will appear in the box at the base of the map window.
Untick the "More Information" box to remove site from list.
If information is required for further sites, repeat the selction process to compile a list.
On completion of the list press the "request data" button bottom right.
Confirm list of required sites by ticking the boxes.
Enter your contact details and click "submit".
Citation sheets for the requested sites will be emailed as .pdf files.